My Serena & Darien Love Club...

Hello! Welcome....This is my newest club...it represents the Eternal love of Serena & Darien! Please join!!! =) Id love it if you would!!! hehe.... Below is some choices to choose from that I made myself!! Enjoy!!!

Below are the choices to choose from!
Pick out your favorite!!

1. The formal look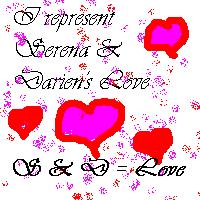 Isn't it pretty???? hehe....


2. The Neo-Cool Look! hehe...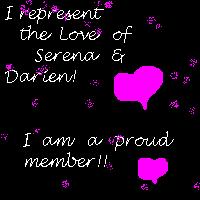 Do you like this one???


3. The Aqua Style!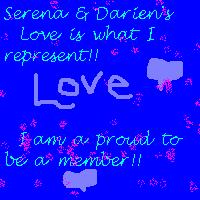 Sry if sooo weird looking! hehe....

Well those are the 3 choices that you can choose from!! All you have to do is E-mail me, telling me where you placed the Club, your address, and your name!! That is all! But you Must link back to me!!!! k? Thanks!!!!


*Please e-mail me!!! Thank you for joining....you can check out all the people that joined soo far .... *CLICK HERE* Cya later!!! bye!!! ^-^

You May Now Return:
Home